Your Mission Point Planning Team | Tony
"Making a difference and being a positive force in peoples lives in the only thing that matters, to me, our team and this firm. When it comes to financial matters, opinions often masquerade as facts. That's a dangerous thing. Our biggest value is helping clients cut out the noise, clarify what it is truly important in their lives, and create a plan that works for them."
Although Tony founded Mission Point Planning in 2013, he has been in firm leadership roles since he first started in the field in 2003. During his time as a Vice-President at AXA Advisors and as a Director at Blue Water Financial Group, Tony simultaneously advised and served clients while coaching, mentoring and leading newcomers to the business. "The experience teaching others the craft of financial planning was invaluable. I was working 65-70 hours a week but loving every minute of it. I firmly believe that you never truly master a craft until you can successfully teach it."
Tony has a passion for educating and writing and is a regular contributor to Fedsmith one of the largest blogs for federal employees in the country.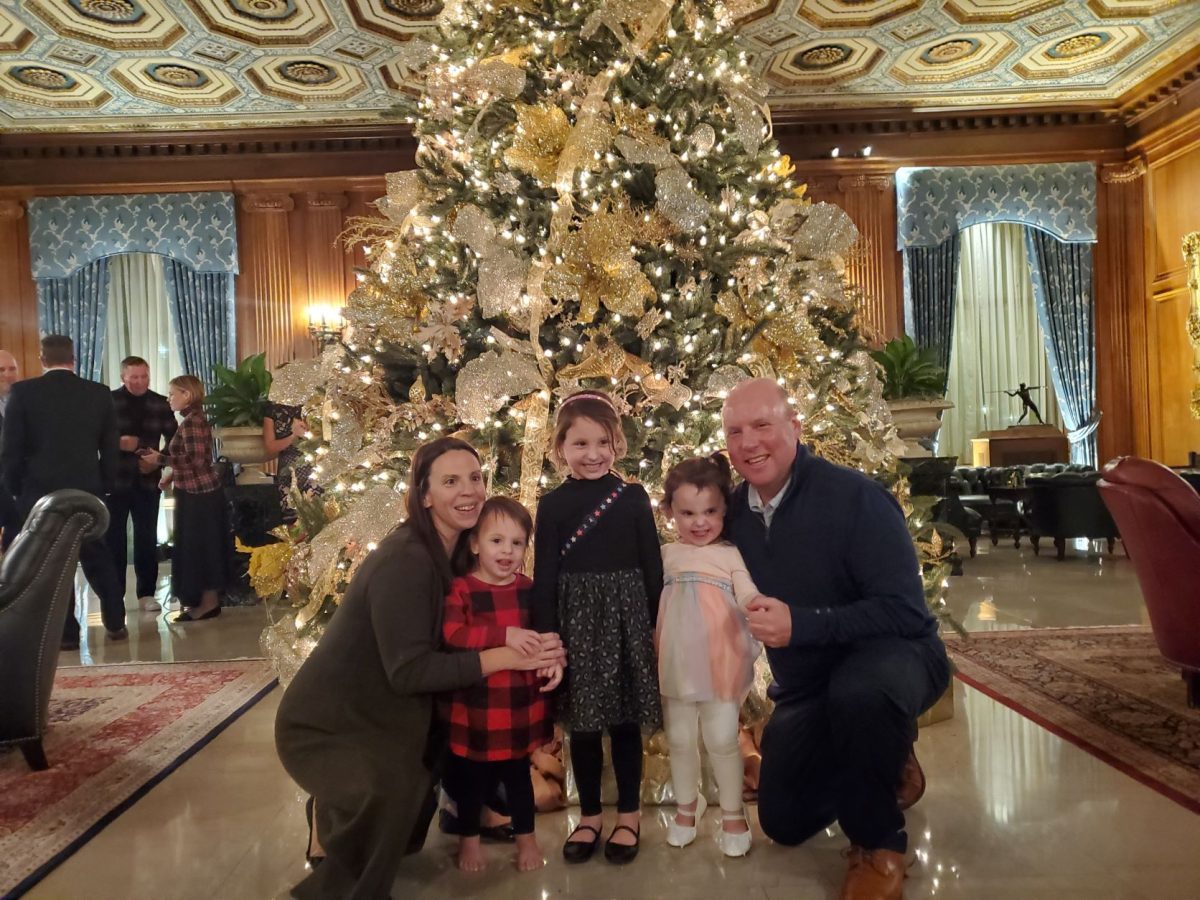 Get to know Tony:
Tony's pride and joy however is his growing family. He currently calls Lake Orion his home where he jokes he's surrounded by women to keep him grounded. He is very happily married to his wife Alana and has THREE young daughters, Ava, Millie and Ruby (see below) along with the family dog Molly and cat Lola. As former residents of downtown Detroit and Berkley, they often return as a family for shopping at Eastern Market, eating in Corktown or just walking and running along the riverfront. "Remaining close to the city and its revival was important for our family."
For outside fun, he loves trying new hobbies that lately include learning to sail, traveling to national parks and camping. However, what he likes best is reading. "I have a book goal each year, I cheat a little bit by using Audible, but it's such a great way to unwind after the chaos of each day."
Tony is also heavily involved in the local small business and entrepreneur community through his involvement in the Detroit Athletic Club, Woodward Business Group, and the Sunrise Networking Group. 
A few of my favorite things:
Food: Ribeye, medium rare
TV shows: Band of Brothers, The Office, Suits, Westworld, Community
Book: For Whom the Bell Tolls, The Great Gatsby, Atomic Habits, The Black Swan
Aspect of the job: Being able to see tangible benefits in our client's lives from the planning we've done together. It's nice to go home each day and know I've made some positive impact.
Best piece of financial advice: Money is only a tool. It will take you where you wish but won't replace the driver.
If I could meet anybody: Winston Churchill, John F. Kennedy, Major Richard Winters
Place I most want to visit: Jerusalem and Bora Bora
On my bucket list: Learning a new language, owning a home in Italy, walking my girls down the aisle, becoming an excellent cook and climbing a peak over 20,000 feet
Secret of success: It's the little things, done on a daily basis that count the most in success. True accomplishment only comes after embracing the daily grind – choosing the important over the easy, priorities over feelings and people over things.