Your Mission Point Planning Team | Divyesh
"I truly value being able to offer unbiased and unparalleled advice to my clients to help provide financial peace of mind. Having an impartial approach is paramount to ensuring they can reach their objectives. I want those I work with to be able to have sustained growth while being able to tolerate any curveballs life may throw at them while also making sure they can enjoy life when things are going right."
"My path to becoming a financial advisor was different than most. I was supposed to become a dentist with the goal of having my own practice and applied to many schools after completing the necessary exams. However, within the blink of an eye, my life changed dramatically. My father was in a debilitating auto accident which left him severely disabled. I had to grow up faster than anticipated and take on responsibilities that I probably wasn't ready for and never thought I would bear. I completed my education, starting a career in financial services."
Divyesh earned a degree from Wayne State University in 2005. He completed his behavioral financial advisor training in 2017. Before joining Mission Point, Divyesh spent three and a half years with Goldstar Financial Group, bringing in over $50 million in business. Later, he served as a representative with Northwestern Mutual for over two and a half years before joining our staff in January 2017.
"My passion for financial planning comes from the trials and tribulations that my family endured right after my father's accident. Due to a lack of a proper plan in place, our family survived but it was anything but smooth. My goal for all of my clients is to make sure that their family doesn't have to suffer through those same struggles like mine. By helping clients to prepare for the worst, I can truly tell them to focus and provide for their family while we work together to ensure a smart place to build and maintain wealth."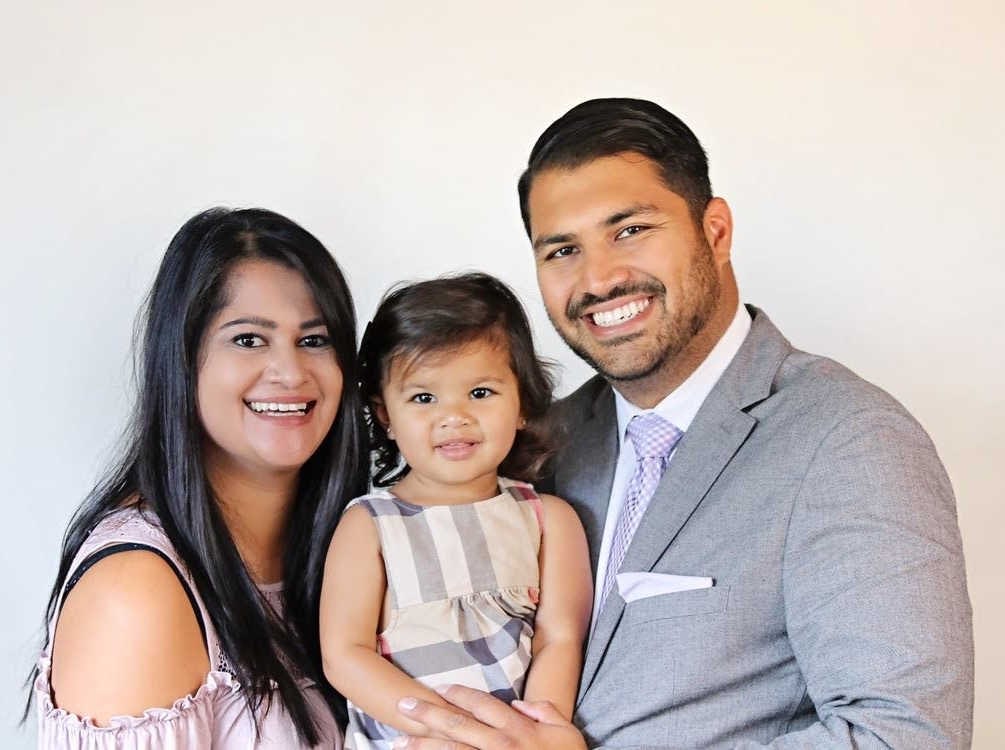 Get to know Divyesh:
Divyesh was born in Delhi, India and immigrated to the United States in 1987. He lived in Ohio and Illinois before settling on his beloved home state of Michigan in 1993. In 2011, Divyesh married his wife Seema and in 2015 they welcomed a daughter, Mila.
An avid fan of the Michigan State Spartans, Divyesh can be found in front of the television on Saturdays and Sundays teaching Mila the rules of the gridiron. Also a supporter of the four professional teams in Detroit, Divyesh enjoys golfing and sampling scotch.
---
A few of my favorite things
Food: Chicken Tikka Masala, Jet's Pizza
TV shows: The Daily Show, Seinfeld, Breaking Bad, Mad Men
Book: Narcissus and Goldmund
Aspect of the job: Being a resource for my clients to help them achieve their goals.
Best piece of financial advice: Prepare for the worst while hoping for the best
If I could meet anybody: Abraham Lincoln, John F. Kennedy, Tiger Woods
Place I most want to visit: Thailand
On my bucket list: Play a round at St. Andrew's in Scotland
Secret of success: Persistence, persistence, persistence