Your Mission Point Planning Team | Tim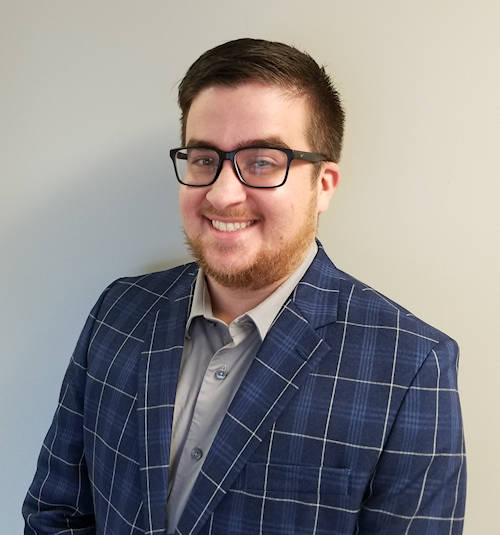 Timothy Pontzer
Director of Marketing
Client Relationship Manager
Contact Tim:
248-415-3091
"Life is a very fickle thing". When I was growing up and progressing through high school, college and early adult life I would have never imagined myself working at a place like Mission Point. However, this journey has many highs and lows, opportunities and regrets, connections and cliffhangers.
At 25, I was given a unique chance to change careers and am truly thrilled to join the team here and bring some of the elements of my past professions to aid in the progression of Mission Point. I also believe that my personal journey helps to reflect and reinforce our mantra here, showcasing the need for a solid financial foundation as you never know where your life will lead."
Prior to joining Mission Point, Timothy served in various capacities on the local media circuit. During his time at Oakland University, Timothy covered nearly every Golden Grizzly basketball contest for the student paper and radio. Additionally, he worked for the Detroit Pistons Radio Network during that span, serving as a statistician for live broadcasts and interviewing a who's who of opposing players including LeBron James, Kobe Bryant and Kevin Durant. Timothy interned and worked at 97.1 the Ticket for two years as a producer, board operator, update anchor and reporter.
Timothy's marketing background includes stops in the athletic departments at OU and Detroit Mercy and a full-time role as a Support Advisor at General Motors out of college. He left GM in 2016 to return to journalism with C&G Newspapers. Timothy spent two years as a sports writer, traveling all over the state in pursuit of profiles. During his tenure, he penned over 400 profiles on anything and everything including the prep and college circuit, local Stanley Cup champions and NFL draft picks, professional bass fishing, curling, NASCAR and skeet shooting.
Get to know Tim:
Timothy received a Bachelor of Arts degree in Journalism with a double-minor in Public Relations and English from Oakland in 2015. In addition, he recently completed his life and health insurance certification and has begun training for the Series 7.
Timothy currently resides in Auburn Hills, home of his beloved Golden Grizzlies. He supports the seasonal efforts of the Pittsburgh Steelers and Penguins, a tradition handed down to him from his family.
In the summer months, Timothy spends time out on the golf course and as an outfielder for the Rochester Grangers, a vintage base ball club. An avid sneakerhead and watch collector, Timothy enjoys trying any kind of wine while eagerly awaiting the newest Star Wars installment.
A few of my favorite things
Food: Reuben sandwich
TV shows: Mad Men, House of Cards, The Office
Book: A Tale of Two Cities
Aspect of the job: Learning and bettering myself each day
Best piece of financial advice: "Always pay yourself first and the earlier you can start saving and investing, the better"
If I could meet anybody: Ernest Hemingway, Troy Polamalu and Saul of Tarsus
Place I most want to visit: The Stations of the Cross in Jerusalem
On my bucket list: Hitting a hole-in-one, seeing the United States compete in the World Cup and visiting Fenway Park
Secret of success: "It's not about where you go, but who you know."